Wednesday, June 1, 2016 at 11:14AM
Congratulations to Karen Harryman's story "The World Is Never So Kind" winner the first-ever Literary Death Match's 250-Word Bookmark Contest judged by Daniel Handler (a.k.a. Lemony Snicket). Karen wins $1,000, and her story will appear on a bookmark distributed to all LDM events through 2016. The two runners-up: Carmiel Banasky and Tessa White who will each receive $100. All finalists will be invited to read at LDM events.
FINALISTS (in alphabetical order by last name):
Rescue by Leslie Miller
Rink by Carmiel Banasky
The Present by Ruth Bennett
Bandage by Katie M. Flynn
The World is Never So Kind by Karen Harryman
Company Woman by Karen Harryman
New Guy by John J. Asher
A Suggestion by Jon Mozes
The Time Machine by Pedro Ponce
Weapons of Mass Destruction by Ethel Rohan
Song that I Heard by Beth Spencer
Such a Laugh by Jeff Thomas
No Names on a Boat by Mary Wallace
Independence Day by Tessa White
Mari Cruz by Kim Winternheimer
HONORABLE MENTION
Skylarking by FJ Bergmann
Botfly by Jody Brooks
Gladness by Kirker Butler
Heavenly by Chris Daley
Two-Faced by Elizabeth Hyzy
Fairy Tales by Jilanne Hoffmann
Tuesday by Angela Jackson
The Jump Rope by Lisa Korzeniowski
Finally, Something Interesting by Julie Metz
The Manuscript, Found by Michael Peck
Half a Foot Down by Becky Roth
The Reluctant Carbon Felon's Guide to Procuring Black Market PCA Cards by Ashley Shelby
Los Feliz Ledg(Lurk)er by Vin Siniscalchi
Fall by Jeff Thomas
Just Throw Them on the Bed by Gwen Thompson
Hardback by Julian Webster
Towels by Mark Yakich

Prize: $1,000 for first place; $100 for the two runners-up
Winner Announced: July 21, 2016
Publication: July 25, 2016 (in time for LDM London, Ep. 59)
The Judge: Daniel Handler is a writer of books. He is a columnist for The Believer where his "What the Swedes Read," about reading one book by each Nobel Laureate, appears in each issue. The final installment of Lemony Snicket's All The Wrong Questions quartet of mysteries has just been published. Its sequel, "A Series of Unfortunate Events," is being developed by Netflix as an original series. His new novel is We Are Pirates, and it's possible that he could be coming to your town.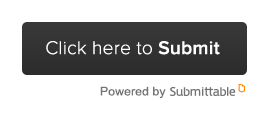 Literary Death Match
|
Comments Off
|
tagged
Daniel Handler