Tuesday, July 25, 2017 at 1:23PM
We're thrilled to announce the second-ever Literary Death Match 250-Word Bookmark Contest judged by the thrillingly brilliant Roxane Gay (LDM Chicago, Ep. 7 champion). The winner will receive $1,000. The two runners-up (runner-ups?) will receive $100. (It's runners-up, by the way.) All finalists will be invited to read at LDM events near where they live.
We've continued this contest for three reasons:
1. The first was a smash hit. We had a stunning display of stories. The winner — Karen Harryman's "The World Is Never So Kind" — was a stunner, as were the other 14 finalists. We were able to distribute thousands of bookmarks to guests at our live events all over the world, and the feedback was extraordinary.
2. Our live events average 10,000 attendees annually. We want these people leaving our around-the-globe shows with award-winning stories they're certain to read. (Everyone can spare 250 words worth of reading.)
3. LDM continues to expand. We remain hell bent on creating brilliant content beyond our live shows (are you a LDM Book Report subscriber?), and any left over funds from this contest will help us continue to do big literary things in spaces all around the world. Live and on the web.
The rules are simple: write a story that is no longer than 250 words. You're thinking: but my story is 263 words long! That's okay, right? Nope. It won't fit on the bookmark. 250, please! (Though if your story is perfect and it's 255, we'll see what we can do with the kerning.)
The Deadline: November 20, 2017
Publication: January, 2018
The Cost: $15 for a single entry; $20 for a double entry
The Judge: Roxane Gay is the author of the books Ayiti, An Untamed State, and New York Times bestsellers Bad Feminist, Difficult Women and Hunger. She is also the author of World of Wakanda for Marvel. Her writing appears in Best American Mystery Stories 2014, Best American Short Stories 2012, Best Sex Writing 2012, McSweeney's, Tin House and so many others. She is a contributing opinion writer for the New York Times.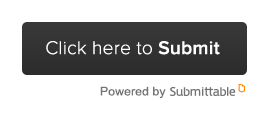 Literary Death Match
|
Comments Off
|
tagged
Roxane Gay